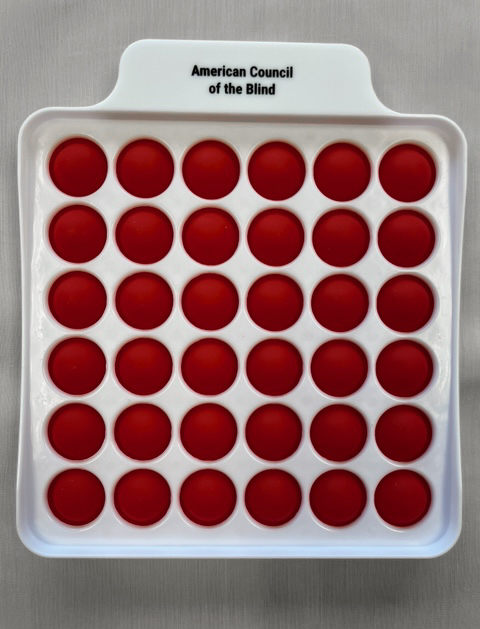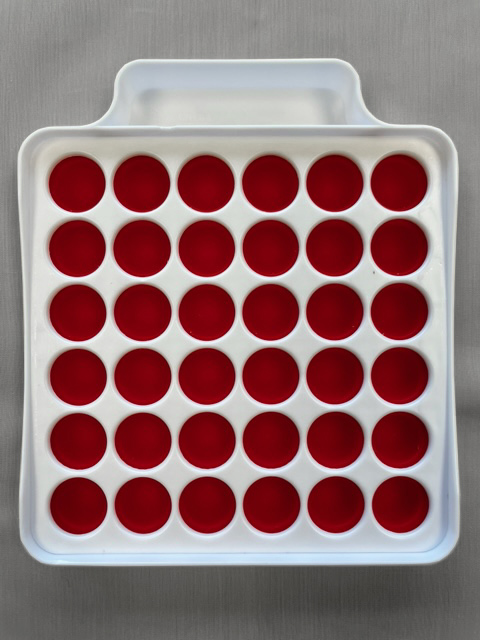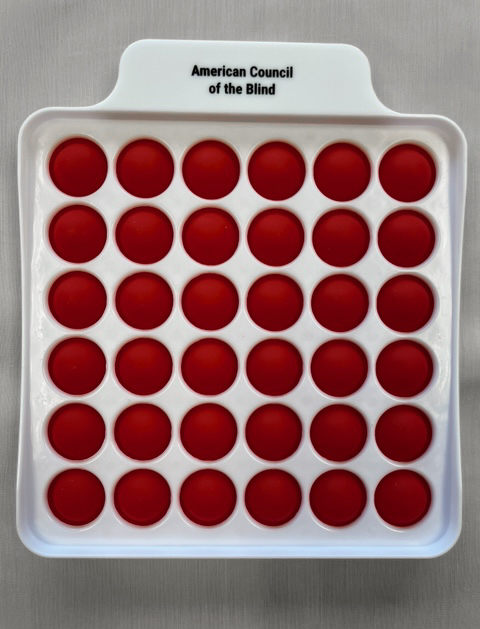 ACB Bubble Pop Fidget - Square Shape
Item no.
popbubble-sq-red
---
Made with an ABS white plastic base and high-contrast colored silicone bubbles.  Just press down on the bubbles to make patterns.  Doubles as a fun fidget and encourages focus while helping with anxiety and boredom. 
5-in. square fidget has 6 rows of 6 bubbles each; also available in round format
Choose red, blue, or black; square also available in green.  
---