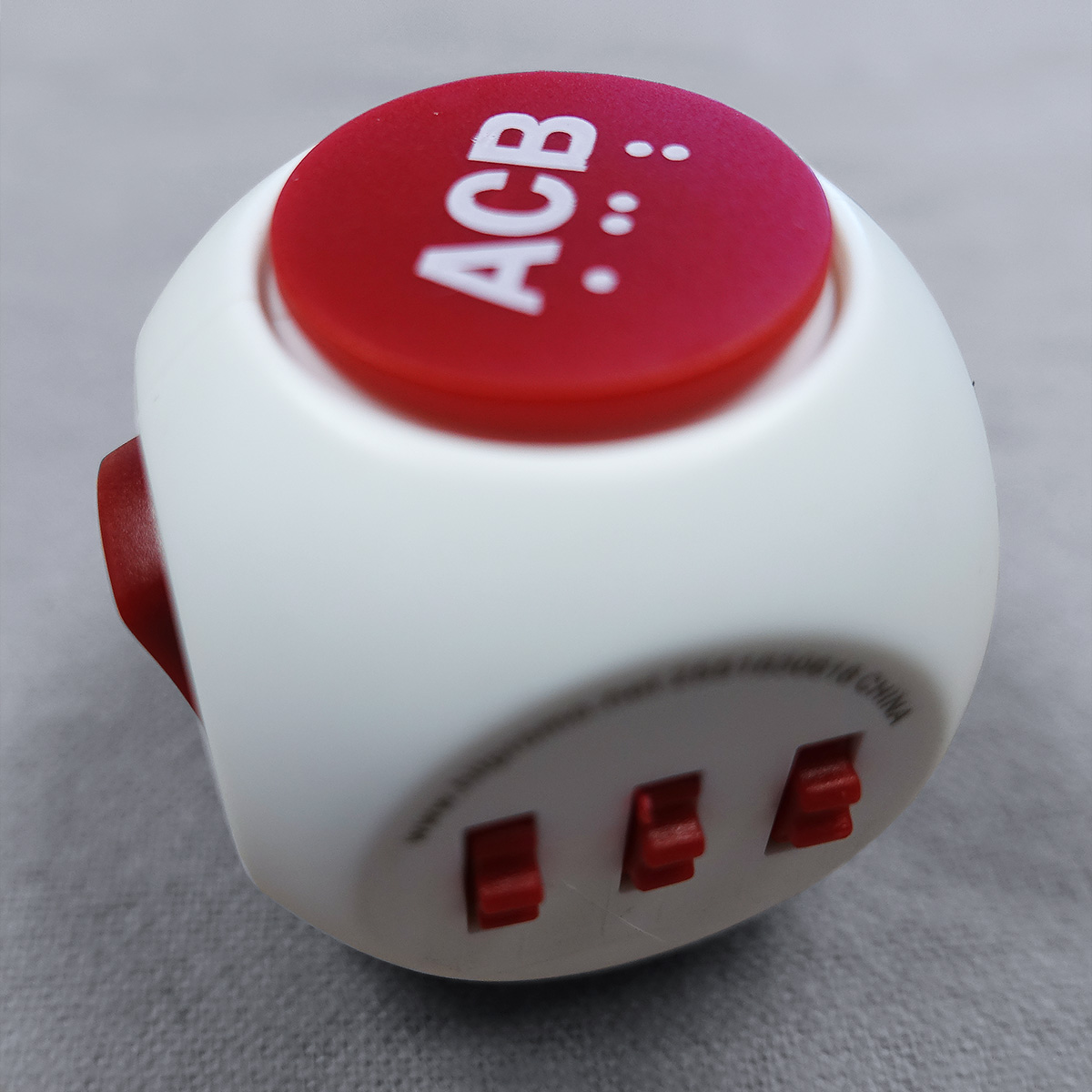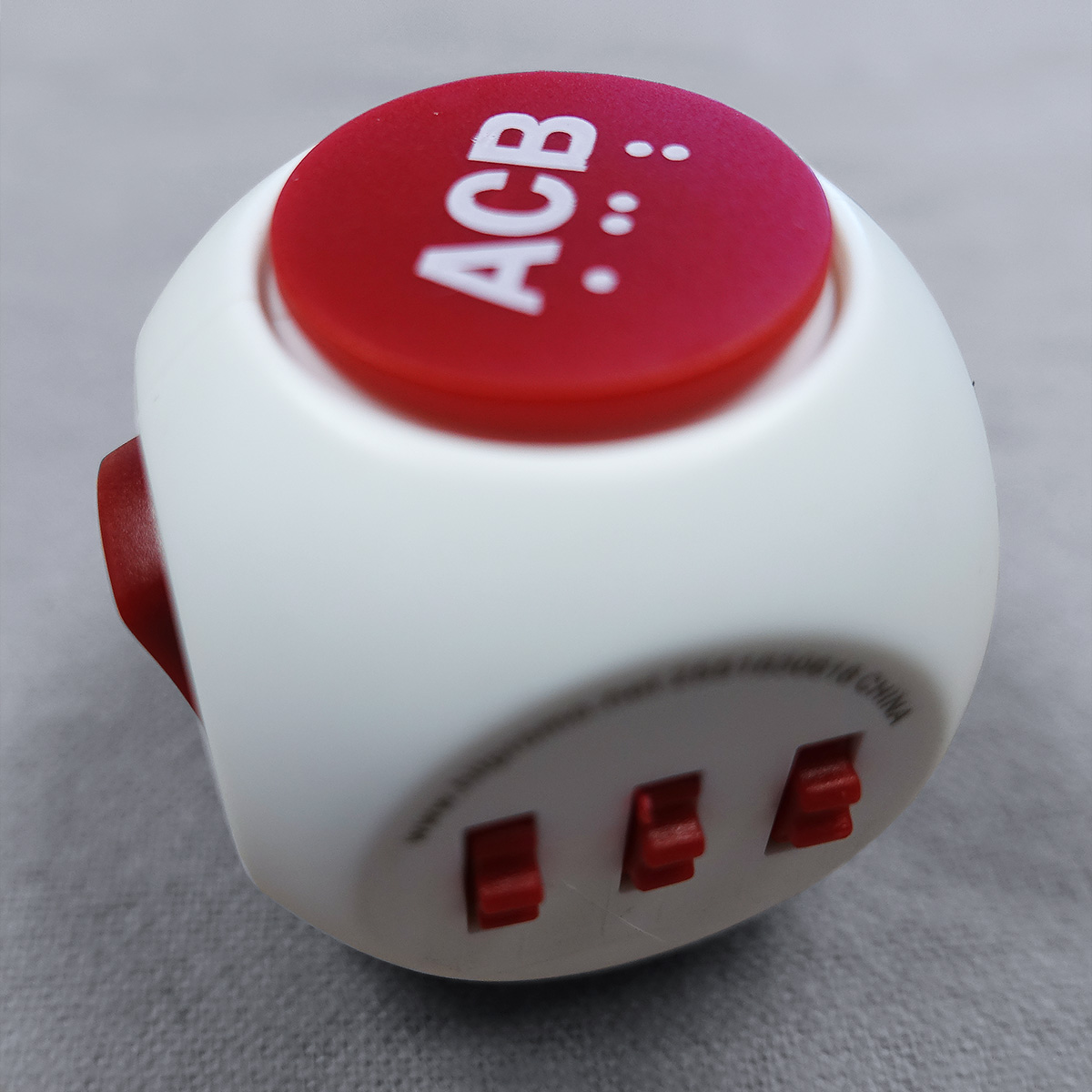 Item no.
spin-fidget-cube-red
---
Much more than just a fidget spinners, this dice-like cube will keep you alert and your hands busy during phone and in-person meetings or while you listen to a book. Spin with the 2 opposite sides; click the toggle switch; spin the little combination lock-type wheels; press the push buttons; or just rub your finger over the bumpy side that feels like braille dots.
Royal, red or black with white background. 1.5in square.  
---