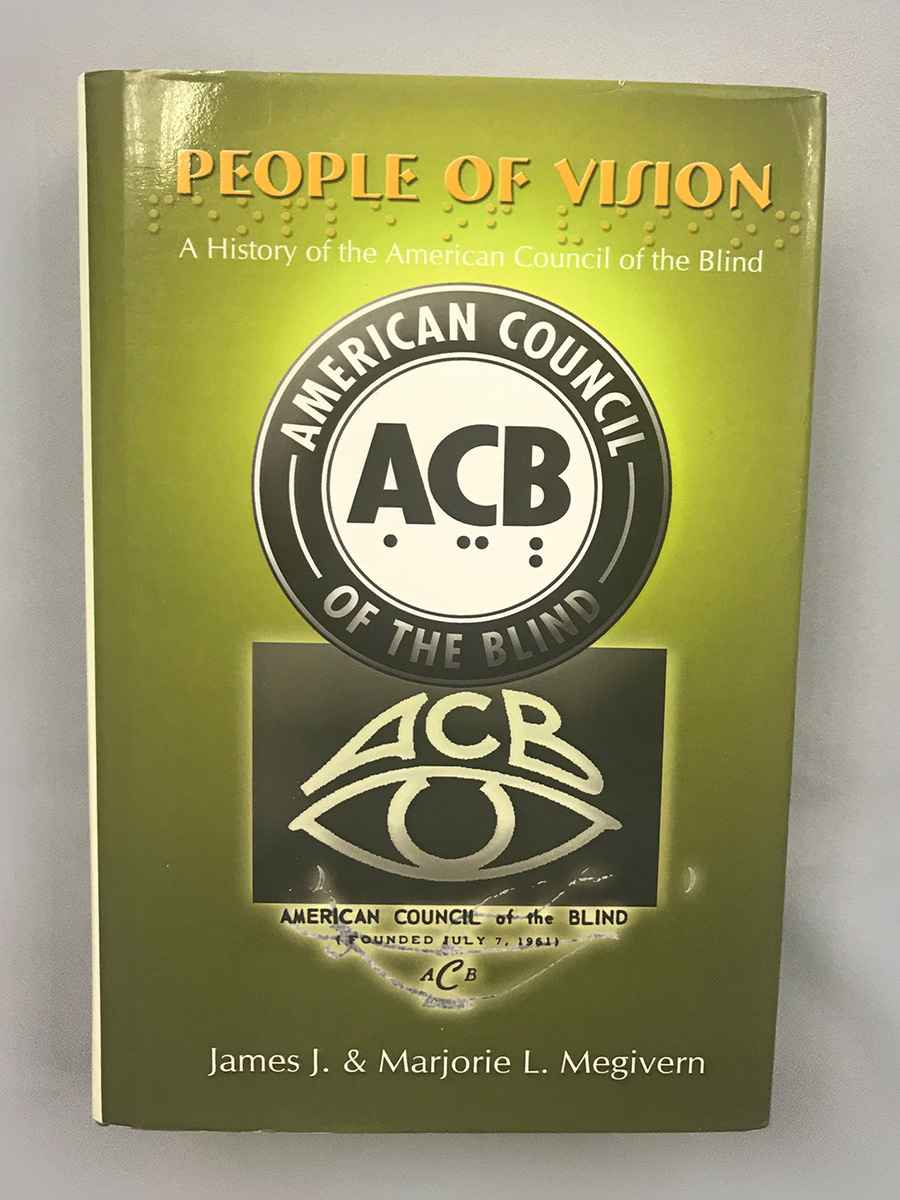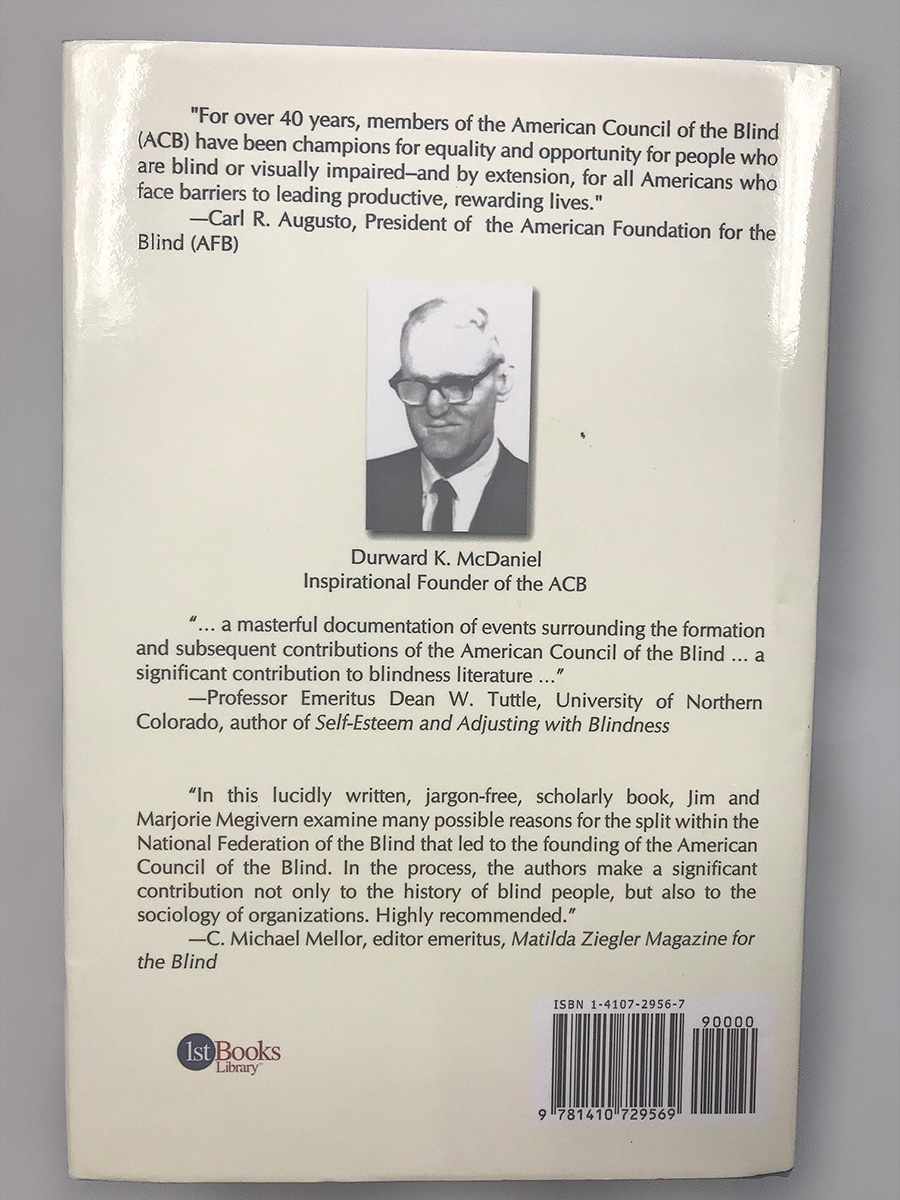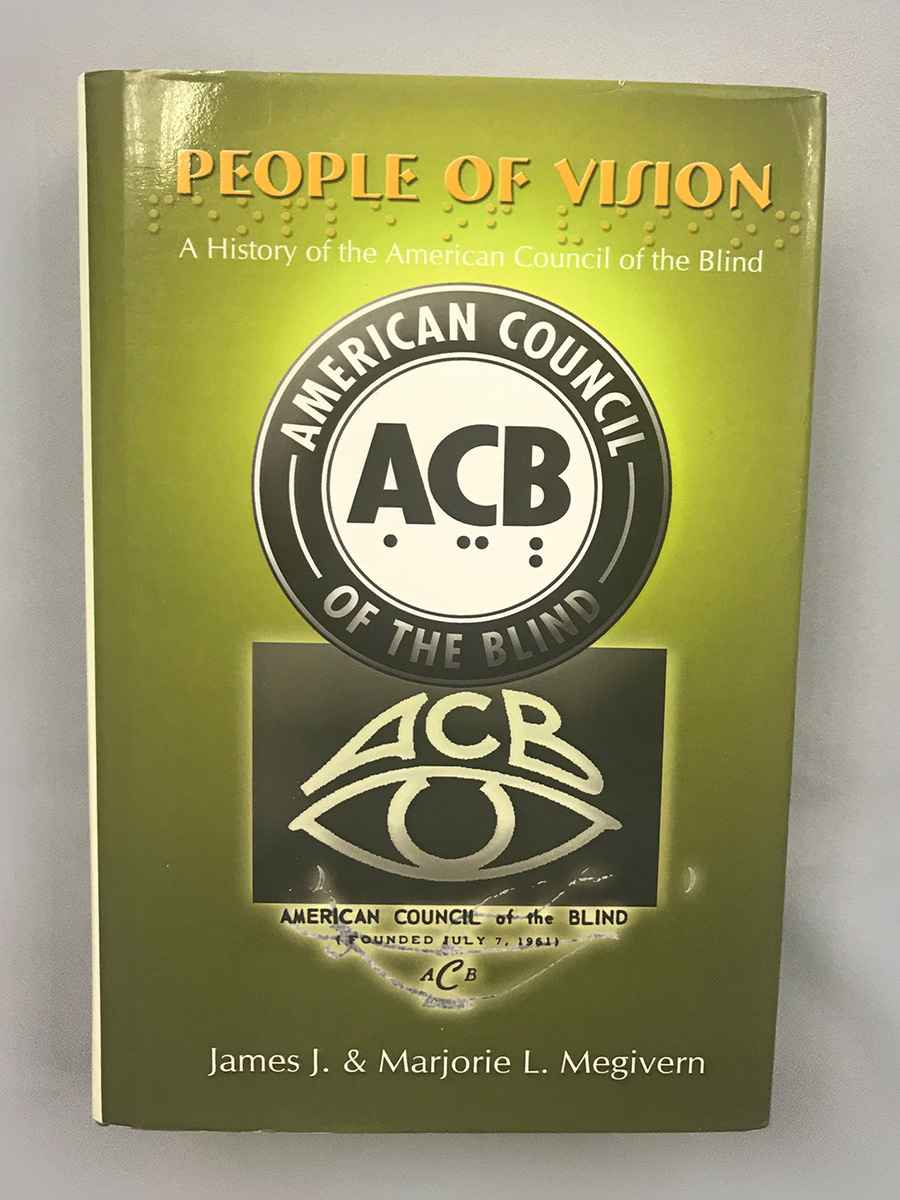 Item no.
pplofvision-hcbook
---
A History of the American Council of the Blind, by James J. Megivern and Marjorie L. Megivern. Well-researched history of the blindness movement prior to 1961 and the first 40 years of the American Council of the Blind. Contains numerous references.
Available in 32GB flash drive with the ACB logo contains audio, braille (BRF), and Word files. Also available in standard print (hardcover, 740 pages), cassette tape, or braille (9 volumes). 
Shipping: The braille, cassette tape, and CD versions of People of Vision will ship "Free Matter for the Blind and Physically Handicapped". Shipping will be charged for the standard print edition, which will be charged to your credit card.
---