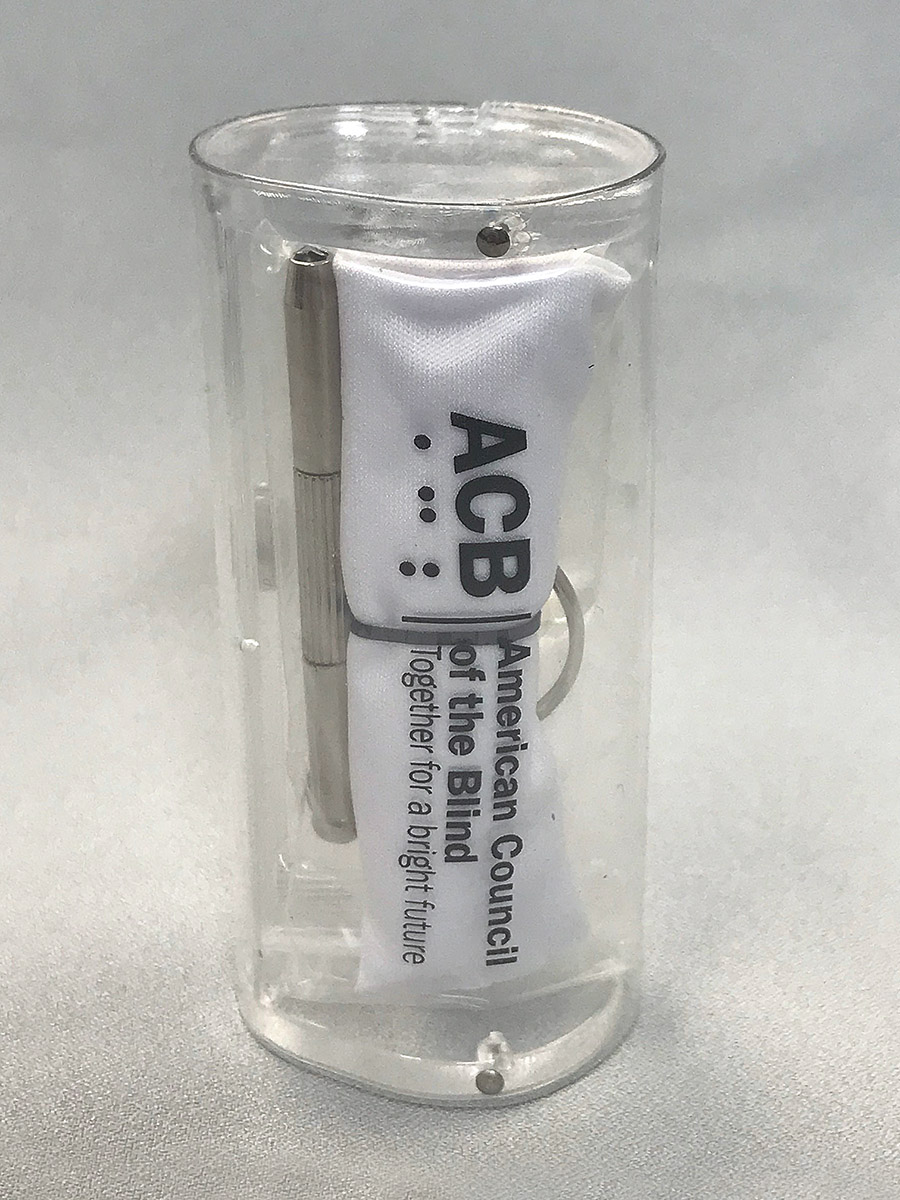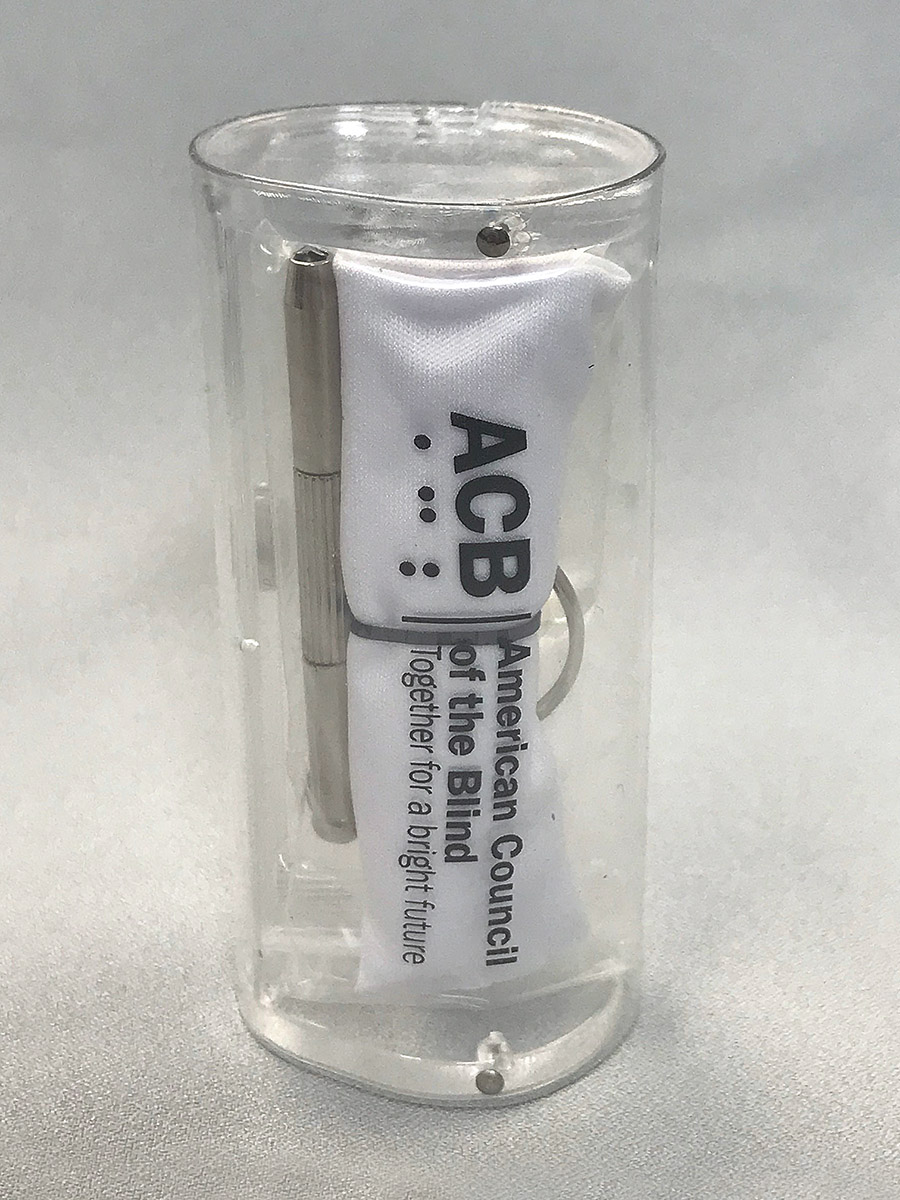 CLEARANCE ITEM: ACB Eyeglass Kit
Item no.
glasscleaner-clr
---
Sale price: $5.00
Regular Price: $12.00 
Whether you have glasses for reading, everyday tasks or Aira, they can become loose and collect dust and fingerprints on the lenses. This little kit has everything you need to clean and maintain your lenses. Includes cleaning spray (for glasses; DO NOT use on phone screens), microfiber cloth for cleaning your glasses or phone screen, and a Phillips/flat screwdriver key-tag. Just twist off the end of the key-tag to find the screwdriver. It's all packed neatly into a tube-like plastic case with a silver button snap closure.
Clear container. 3-1/2 by 1-9/16 by 1-3/8.
---