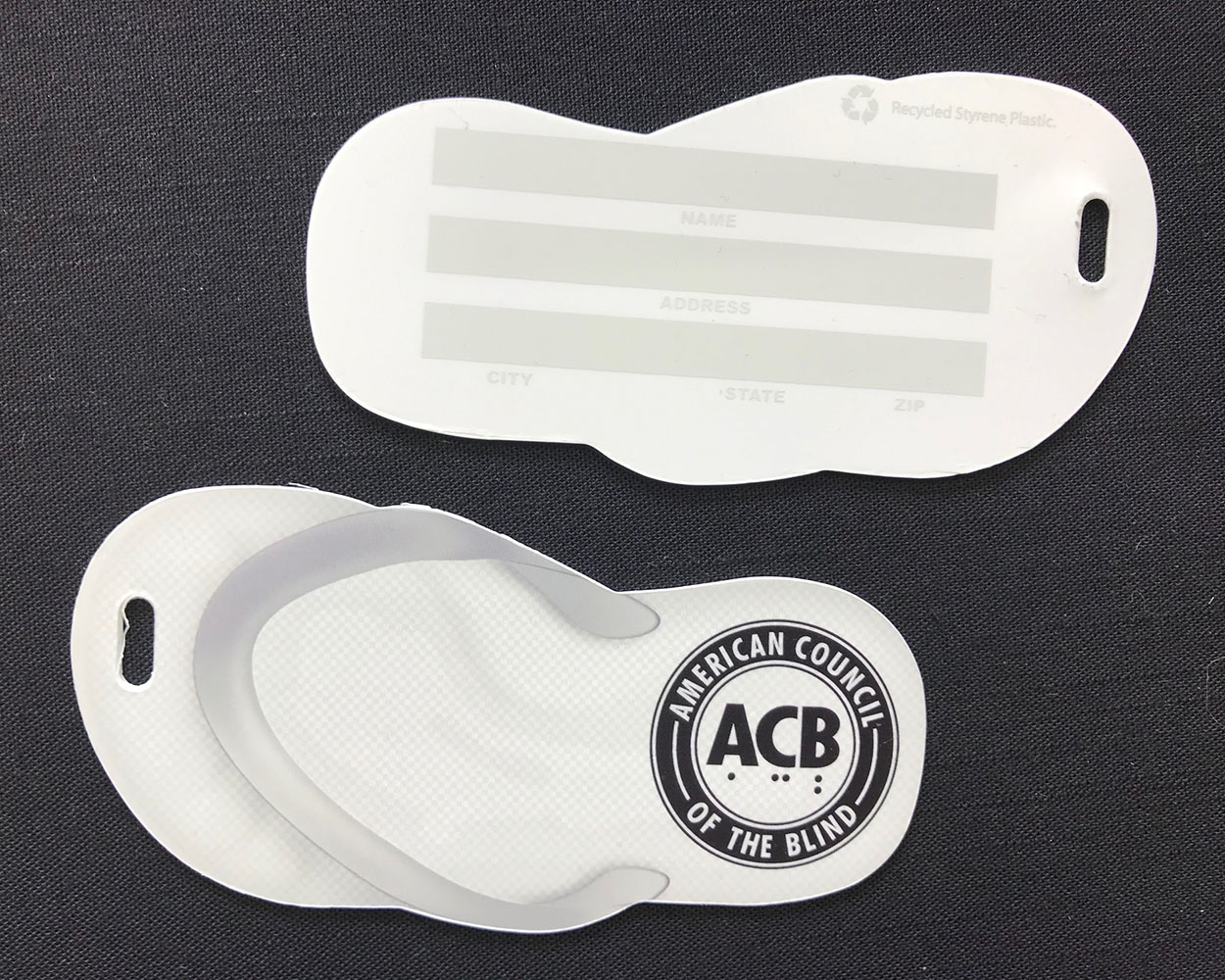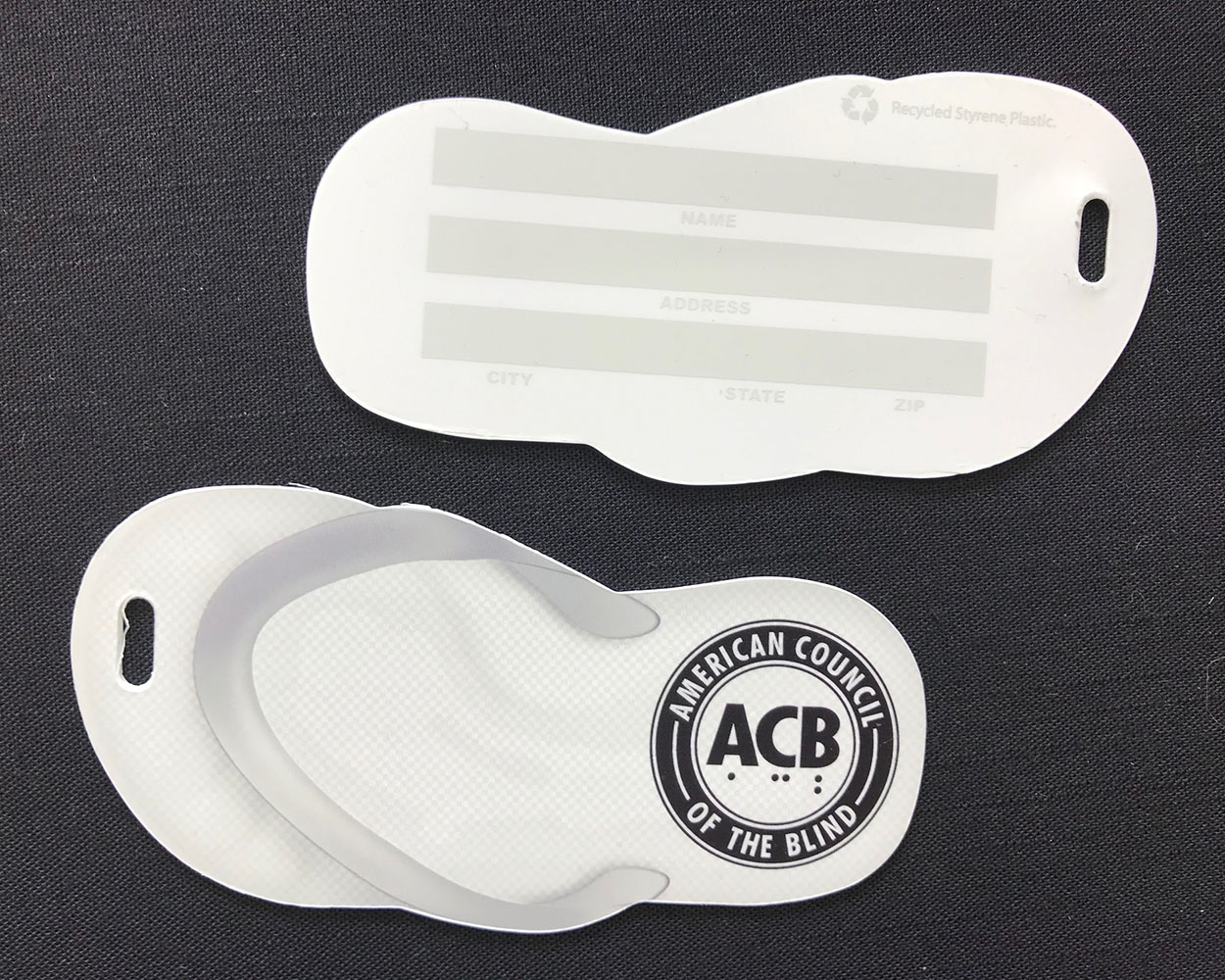 ---
Make your bag easy to spot when you dress it up with this unique bright luggage tag. Sturdy tag buckles to bag with a strong plastic strap. ACB logo on front; lines for contact info on back. Colors: green or white.
Shipping Information
This product is eligible for free shipping when included in an order totaling $35 or more, exclusive of any applicable sales tax. The price of items that ship "Free Matter for the Blind" or that incur flat-rate shipping does not apply toward free shipping. This product is eligible for combined shipping if order totals less than $35. To insure that you receive the lowest rate possible, shipping will appear as a separate charge on your credit card, and will be charged to your card when your package is leaving our door. Please visit our Shipping and Returns page for more information on shipping options.
---