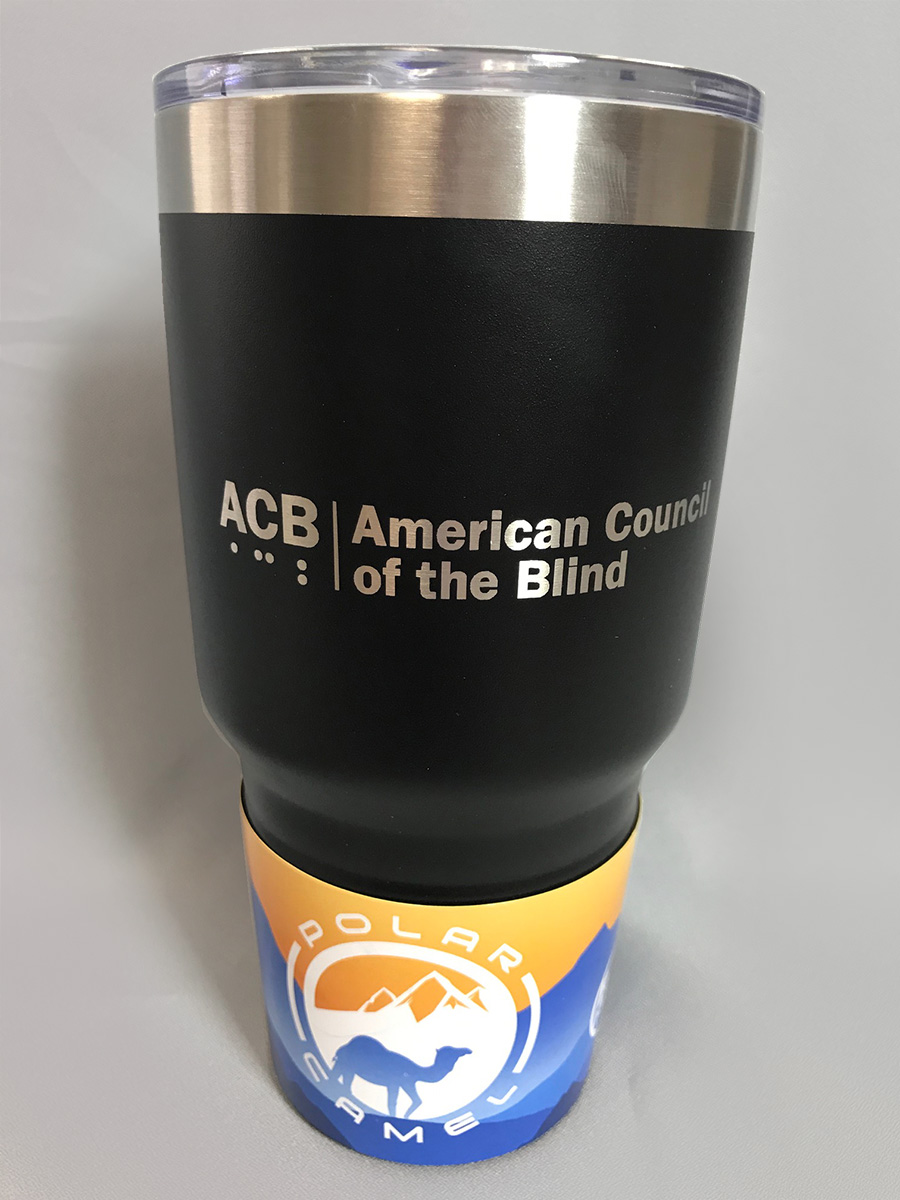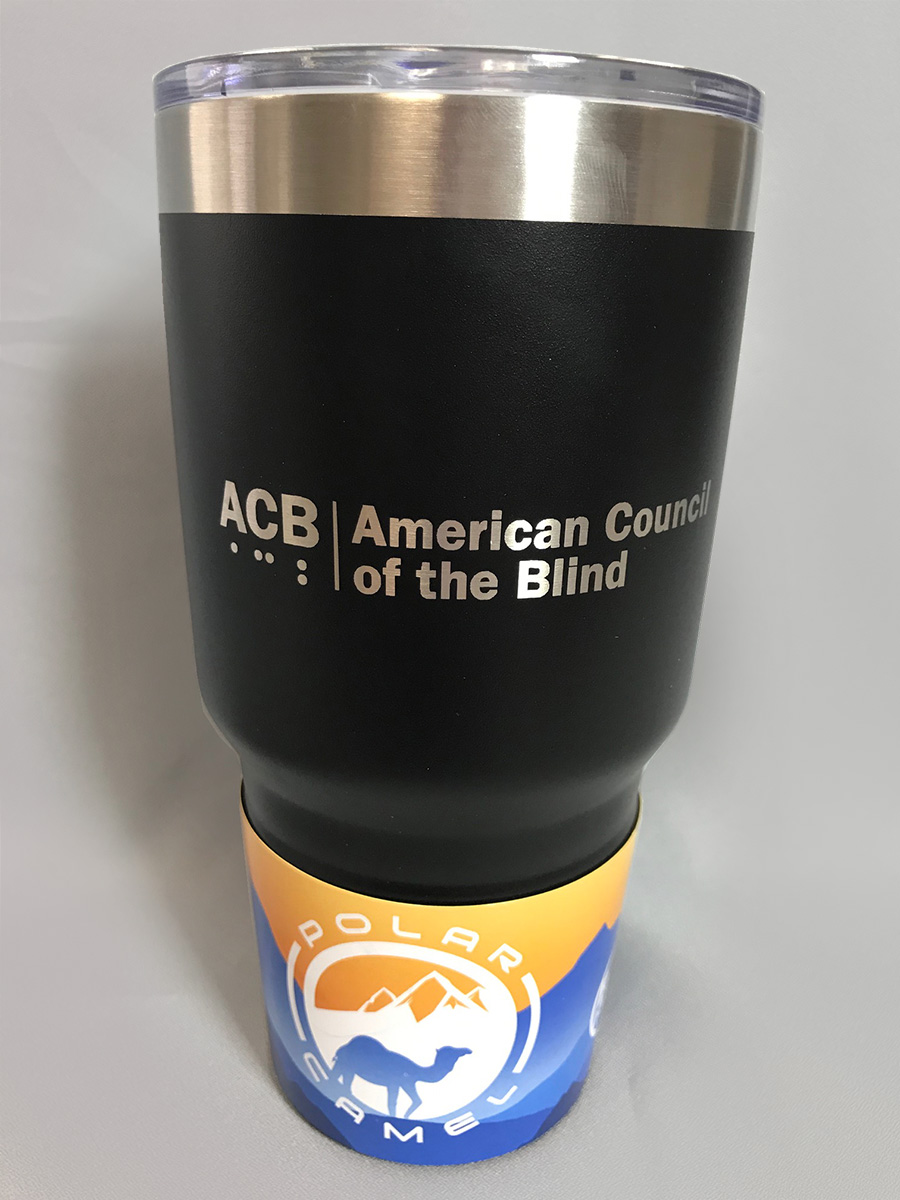 ACB Giant Stainless-Steel Tumbler
---
Double wall vacuum insulated tumbler holds a big 30 ounces. Keep beverages cold or hot all day. Laser-engraved with ACB logo. Do not microwave. Hand-wash.
Colors available: burgundy or black
Shipping: Eligible for free shipping when included in an order totaling $35 or more, exclusive of any applicable sales tax. The price of items that ship "Free Matter for the Blind" or that incur flat rate shipping does not apply toward free shipping. This product is eligible for combined shipping if order totals less than $35. To insure that you receive the lowest rate possible, shipping may appear as a separate charge on your credit card, and will be charged to your card when your package is leaving our door. Visit our shipping and returns page for more information on shipping options.
---