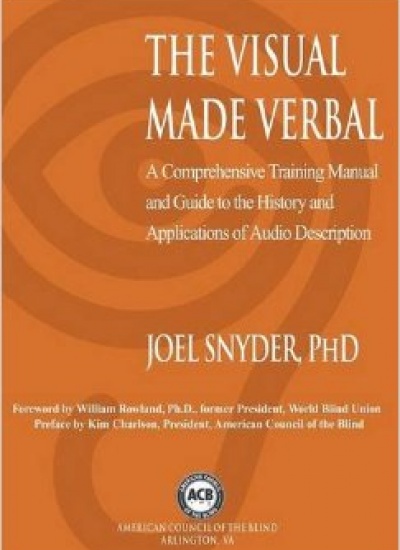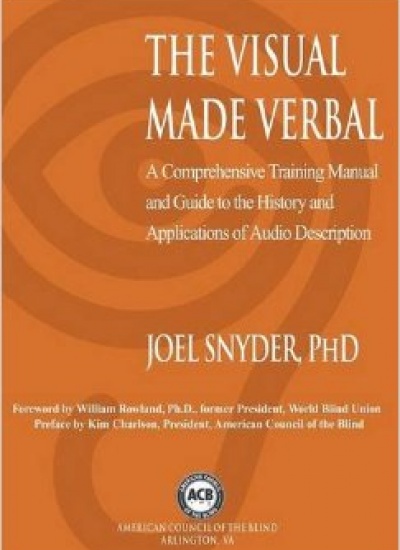 Item no.
visalverbal-pbbook
---
A Comprehensive Training Manual and Guide to the History and Applications of Audio Description, by Dr. Joel Snyder, President, Audio Description Associates, LLC and Director, Audio Description Project at the American Council of the Blind. A definitive work by a recognized authority in the field of accessibility.
Available in standard print (paperback).
Shipping and File Delivery: 
The paper copy of this book is eligible for free shipping when included in an order of $35 or more. If your total order is under $35, a shipping charge will be added to your credit card.
---